Welcome to

Positive Sports Training

Cedar Rapids Youth Baseball Non-Profit Organization

News and Upcoming Events

Updated: 04-30-2018

PST LEAGUE

Rain Out Procedures

For Tait Cummins and Noelridge

call the city Rainout line:

319-286-5700

For Lowe Park call the PST Rainout Line: 319-242-7377

All other fields you must contact the opposing home field coach.

Home field coaches must contact the following people:

- Contact the opposing coach

- 2 or more Hours before game time

  E-mail the Master Scheduler at:

           pstumpires@gmail.com

- 1-2 Hours before game time call:

  319-651-5755  or   319-213-0405

When Cancelling provide name, age group, teams playing, field and game time. Make sure you receive a reply as confirmation

**When cancelling 1 hour or less due to weather coaches to pay umpires 50% for other reasons pay umpires 100%; once game starts umpires receive 100% before game starts.

-------------------------------------------------------------

Raffle Prize Winners!

$50 PST Tournament Coupon

Bill Johnson - 12u LM Black

Brad Carson - 11U CR Warriors

Rawlings Coaches Package

Hans Olsen - 9U Cougars Green

Bucket of Diamond Baseballs

Jen Downs - 13U Outlaws

Jeff Havel - 12U CPU

7/8U Practice Balls/Tee/Bat

Steve Schabe - 8U Spartans

9/11U Practice Balls/Tee/Bat

Tom Doyle - 9U Cougars

$365 State Tournament Entry Fee

Dusty Druschel - 9U Vinton Vikings

Brent Clark - 11U Lazers

Wade Miller - 11U Cougars Gold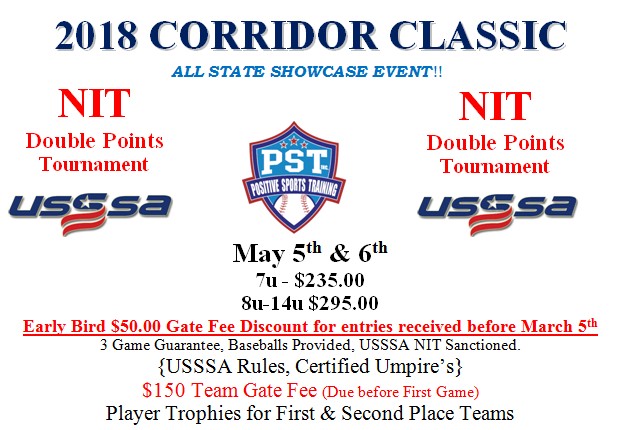 **NEW UMPIRES**

   PLEASE CONTACT TODD AMBROSY BEFORE REGISTERING AT THIS TIME.

Open Games Are limited at this point

Contact Todd :  319-213-0405 tambrosy@mchsi.com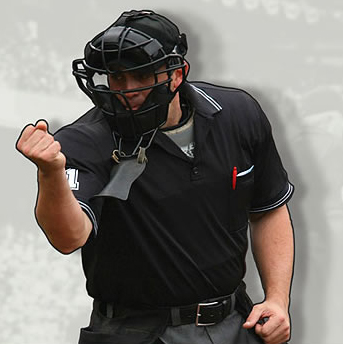 Corridor Classic T-shirts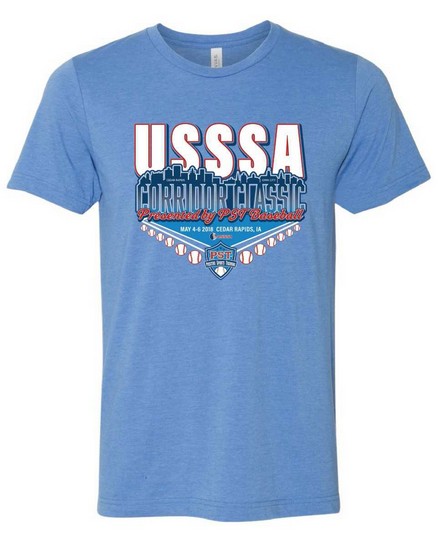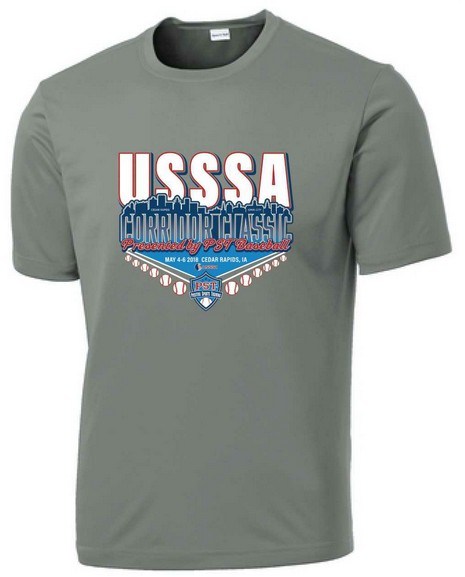 PST's Corridor Classic is offering tournament shirts for our tournament that you can order today! We have designed a new T-shirt Logo for our tournament and placed it on top quality Blended and Dry Fit T-shirts for purchase. We will be screen printing all of the Corridor Classic team names on the back of each shirt.

Please share this link with your parents and note that there will be a very limited supply of shirts during the tournament - Pre-ordering is STRONGLY ENCOURAGED.

Team orders (orders of 5 or more) can use the coupon code TEAM to get 10% discount.

Orders will be available for pick up from the site director at the location of your teams first game

Store open until Friday 4/27 !!