PST Announces a NEW

Girls Youth Softball League

for 2015

Positive Sports Training will be holding an informational meeting for coaches and directors for the upcoming 2015 Girls Youth Softball Season.

The PST Executive board will present details of the programming and also gather information and suggestions to create a NEW league that will support our Youth softball players in the greater Cedar Rapids area.

Date:

Tuesday, October 28th

Time:

6:30 pm

Location:

Clarion Hotel and Convention Center

525 33rd Avenue SW

Cedar Rapids, Iowa 52404

Meeting Room:

Firenze

Click the Perfect game logo to check out their site

To get Baseball Bats, Gloves and Apparel

go to the

to start shopping now


Welcome to

Positive Sports Training

Cedar Rapids Youth Baseball Non-Profit Organization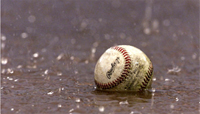 2015

Positive Sports Training

Tournament

News and Upcoming Events

Updated: 07/05/2014

Rain Out Procedures

For Ellis, Tait Cummins and Noelridge

call the city Rainout line:

319-286-5700

For Hayes and Jones

call the PST Rainout line:

319-242-7377

All other fields you must contact the opposing home field coach.

Home field coaches must contact the following people:

1. Contact the opposing coach

2. Contact the Master Scheduler at                      "pstumpires@gmail.com"

3. The master scheduler must be contacted at least 1 hour prior to game time to cancel umpires.

**Umpires must be paid if in route or at the field at the time of cancellation.

For a complete description of rainout and cancellation procedures